Covid-19: Measures in place to help Business Owners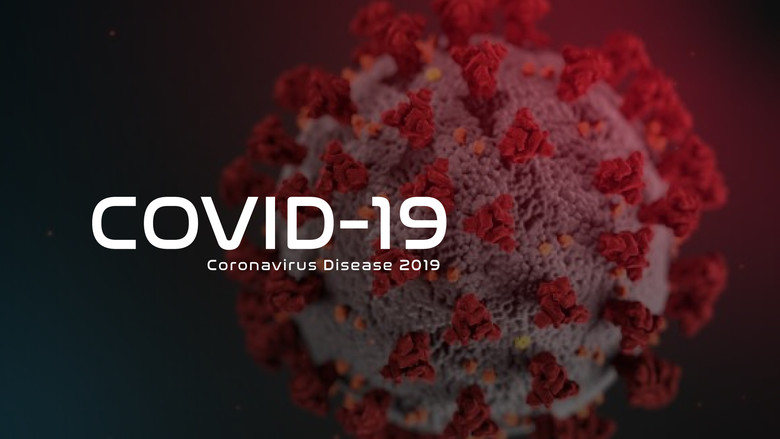 The current health crisis has not only brought about changes to the way we conduct our everyday lives and huge worries to people who are vulnerable or at risk but it has also impacted every single business owner.
Over the past week the still relatively new Chancellor, Rishi Sunak, has announced a package of measures aimed at assisting both workers and businesses.
Here we are going to look at some of the measures announced so far and will aim to update this document when there are more details available or further support is announced by the Government.
HMRC Taxes Helpline
Many people will have questions and concerns about paying their taxes, whether due now or in the near future, so HMRC has set up a dedicated helpline for those who are anxious. It will allow any businesses or self-employed individuals who have worries about paying their taxes, due to the coronavirus epidemic, to get practical help, support and advice. Up to 2,000 experienced call handlers will be available six days per week to support businesses and individuals when needed. The all important telephone number is 0800 024 1222.
Potential Business Grants Available
£330bn in Government-backed loans have been made available from this week onwards for struggling businesses adversely affected by the coronavirus. Further loans are also available if necessary at a later date. Full details will follow over the next few days.
Small Business Rates Relief/Holidays
The Government has announced that small businesses who already pay little or no business rates will be eligible for a one-off coronavirus grant worth up to £10,000. Around 700,000 businesses in England currently eligible for Small Business Rate Relief (SBBR) or Rural Rate Relief (RRR) can apply for the emergency funding.
The Department for Business, Energy & Industrial Strategy is writing to local authorities to outline the scheme and encourage them to prepare. Once up-and-running, your local authority will contact you, rather than having to apply yourself, although funding will not be available until April 2020.
Businesses within the Retail, Leisure and Hospitality sectors may be eligible for a twelve month business rates holiday, again to be administered by local authorities.
Mortgage Holidays
The largest expense most households need to cover each month is a mortgage and the majority of providers have set up ways for people to apply for a three-month mortgage holiday. A 90-day period will then be added to the end of the total mortgage term. During this time, interest will still be accrued but individual credit ratings will not be affected. The best advice is to visit your lender's website where the majority have posted a simple online form to be completed. Most lenders will not ask for evidence as such.
Those who are paying rent, rather than a mortgage, have been offered the lifeline of an increase in Housing Benefit and Universal Credit, amounting to a package of nearly £1 billion.
Statutory Sick Pay
Statutory Sick Pay will be made available from day one when self-isolating, instead of day four as it was previously. Prime Minister, Boris Johnson, explained that this meant 'no one should be penalised for doing the right thing'. The change will be a temporary measure to respond to the outbreak and will lapse when it is no longer required. Statutory Sick Pay is currently worth £94.25 per week. The mechanism for recovering this is still being established.
Government Contributions Towards Employee Wages
The Government has said that it will pay the wages of employees who are unable to work due to the coronavirus epidemic, in a radical move aimed at protecting people's jobs. Grants will be available in order to pay 80% of salaries (up to a maximum of £2,500 per month) for staff who are kept on by their employer during the crisis but are considered 'furloughed' workers. This scheme will be available from April however can be backdated to 1st March. It will continue for an initial three month period although can be extended if necessary. Details on how to claim are still being considered.
VAT Payments Deferred
The Government has announced that any VAT payments due between now and 30th June 2020 can be deferred until 5th April 2021. This can happen automatically, with no application or prior approval required by HMRC. VAT repayments will be paid as normal.
31st July Income Tax Payment Deadline Deferred
While many of individuals will have only just paid an income tax bill at the end of January, the next payment will already feel like it's looming large. The government has announced though that the next Income Tax/Self Assessment instalment, due by 31st July 2020, can be deferred until 31st January 2021 if necessary. Again, no application or prior approval is required from HMRC.
Coronavirus Business Interruption Loan Scheme
Due to launch this week, the temporary Coronavirus Business Interruption Loan Scheme delivered by the British Business Bank (a state-owned economic development bank) is set to support small and medium-sized businesses to access bank lending and overdrafts. The government has said it will provide lenders with a guarantee of 80% on each loan to give lenders further confidence to provide finance to SME's. The scheme will support loans of up to £5 million in value and are available to businesses with an annual turnover of less than £45 million. The loans will include a twelve month interest-free period.
Help for the self-employed
After calls for support, Chancellor Sunak has announced that self-employed workers – who earn under £50,000 a year – will be able to apply for a grant worth 80% of their average monthly profits over the last three years.
The money – up to a maximum of £2,500 a month and taxable – will be paid in a lump sum, although this is not likely to arrive until at least June. Self-employed people can continue to work, as they receive support.
Currently it is unclear as to whether director-only limited companies will qualify for furlough eligibility. We await further clarification on this from the Government.
If you've got any questions then please do contact us on 01892 513515 or info@lewisandco.biz.
Alternatively please visit these dedicated pages on the Government's website:-
https://www.gov.uk/government/publications/guidance-to-employers-and-businesses-about-covid-19/covid-19-support-for-businesses
https://www.gov.uk/guidance/claim-for-wage-costs-through-the-coronavirus-job-retention-scheme
https://www.gov.uk/guidance/claim-a-grant-through-the-coronavirus-covid-19-self-employment-income-support-scheme