New Website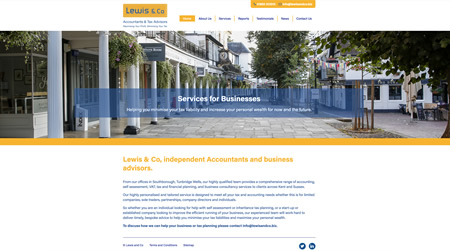 We are excited to announce the launch of our new look website.
Lewis & Co have recently taken the opportunity to review not only the various services we offer, but also what our clients want from their Accountant and Tax Adviser.
As part of this review we have updated our website with a fresh new design and some additional new features.
Our goal is clear – to provide our clients with an efficient, tailored, value-for-money service, which satisfies their individual requirements.
In order to keep you informed about industry-related issues applicable to you and your businesses, we will be updating our blog on a regular basis with news and relevant information, giving you a reason to keep visiting our site.
We look forward to hearing your feedback about the new website and if you have any problems with the site please do let us know on info@lewisandco.biz.