Meet The Team – Part 1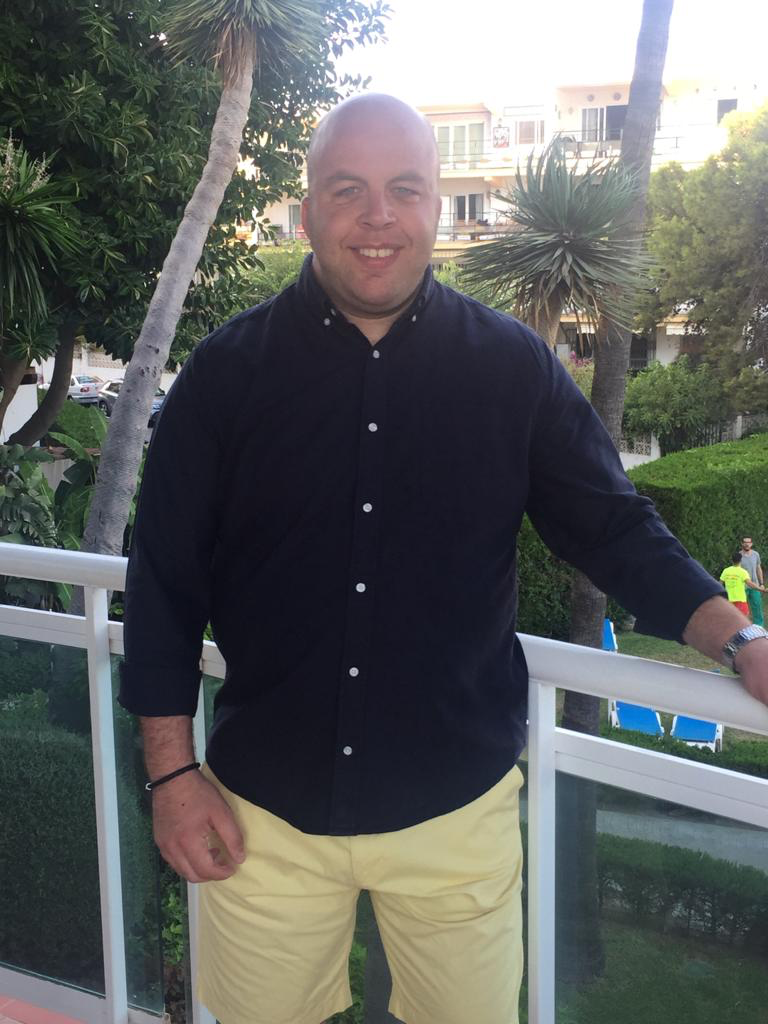 Managing Director Gary Cornwell has been with Lewis & Co for over 16 years now, having originally visited for work experience while still at school.
"Looking back, I was really lucky with how the team at Lewis & Co supported me during those two weeks, particularly the then Managing Director Barney Lewis," says Gary. "I realise now that work experience for many students means making the tea and doing tedious admin tasks like shredding, but Barney really took the time to introduce me to accountancy and gave me a real insight of what was going on."
After the period of work experience Gary returned to Lewis & Co during school holidays. His interest in accountancy led him to reading it at the University of Northampton, along with Sports Studies. A vacancy arose at Lewis & Co in the Summer of 2003 and he was offered the opportunity to join the firm full-time as an Accounts Assistant.
"It was a case of being in the right place at the right time," says Gary. "Sixteen years later, I am in the unusual position of having never had a job interview or, indeed, needed to write a CV."
He went on to study for his AAT exams, before moving onto his ACCA qualifications. When he was at school, Gary enjoyed maths, so found his early days with the firm interesting as he was very 'hands on' with calculations and learning about accountancy and taxation.
"Over the years, my role has changed though," says Gary. "Now I'm involved with a lot more client interaction and driving the business forwards to make it even more successful than ever."
Barney Lewis established Lewis & Co back in 1985 from his dining room table and built a firm which prides itself on being personable, friendly and approachable.
"We've remained fairly small and used that to our advantage," says Gary. "Our clients know who they are speaking to when they call us and we are always prompt in replying to any enquiries. We continue to be that friendly practice which Barney created all those years ago and a lot of our new business comes from word of mouth referrals."
When Gary joined the business, it had been in Southborough for a number of years already and he says it's a great place to be based. With its prominent position in the centre of the town by the traffic lights, there are people who approach the firm simply because they've walked by or they've been sitting in the traffic outside.
"Our visibility couldn't be better but we're also very conveniently placed for clients, mid-way between Tonbridge and Tunbridge Wells and with free parking just over the road," says Gary. "Currently, Southborough has the feeling of somewhere that is up and coming, with new businesses moving here and a new community hub on the horizon."
Barney retired from the business in March 2016 and passed the mantle of Managing Director to Gary.
"I was fortunate to take over a very well-established and well-regarded business," says Gary. "Initially, it really was business as usual as I grew into my role and now I'm focused on growing the business and bringing a more modern approach into the firm."
The team today numbers three full-time and three part-time staff members and continues to focus on providing accountancy support to both individuals and businesses.
"We act for a lot of family businesses and SMEs, most with under ten employees, although we do have some much bigger clients as well," says Gary. "They are involved in a wide range of business sectors."
Before his two weeks' work experience, Gary had considered becoming a chef and cooking is still something which he thoroughly enjoys today at home. In addition, he supports and is heavily involved with Tonbridge Angels Football Club and, when the sun's shining, can be found out on the golf course.