SOUTHBOROUGH'S NEW COMMUNITY HUB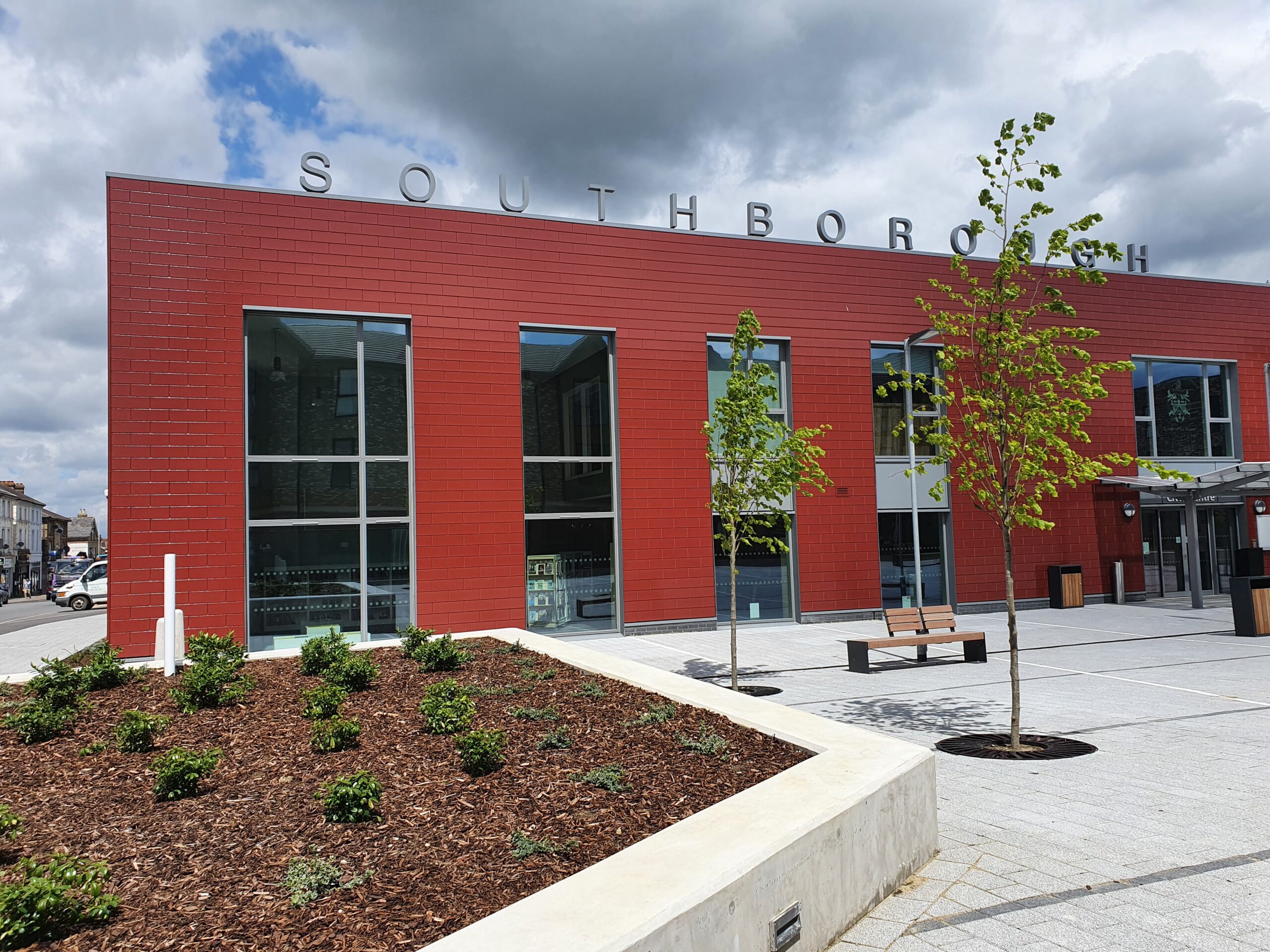 The end of this month marks the official opening of Southborough's new Community Hub, which will take place over Saturday 26 June and Sunday 27. It will feature a series of events and performances with the theme 'Southborough: Past, Present and Future'.
The stunning new Hub includes a Civic Centre with a Community Hall, the Southborough Town Council Offices and the Library; the St Andrew's Medical Centre; and a Sports Pavilion for Tunbridge Wells Youth Football Club. At the heart of the development is a town square with seating and trees.
The new Community Hall has retractable seating and can accommodate 250 people for a theatre style performance with a maximum capacity of 350.
The new Library is located nearest the main road and features a children's area and flexible space to accommodate audiences from larger events in the Community Hall. The Southborough Society has three display cabinets in the library to showcase the town's history.
The new Sports Pavilion is two-storey, with four changing rooms, two match official changing rooms and spectator WCs on the ground floor; and an open plan function area, plus a training/meeting room and kitchen/bar on the first floor.
St Andrew's Medical Centre has four consultation rooms and three treatment rooms on the ground floor; and six consultation rooms on the first floor.